Here are the top #BudgetPicks by ace investor Porinju Veliyath (@porinju). Keep an eye on these stocks & stay tuned to ET NOW to catch Porinju LIVE with his market analysis of the Big Budget at 10:00 am today!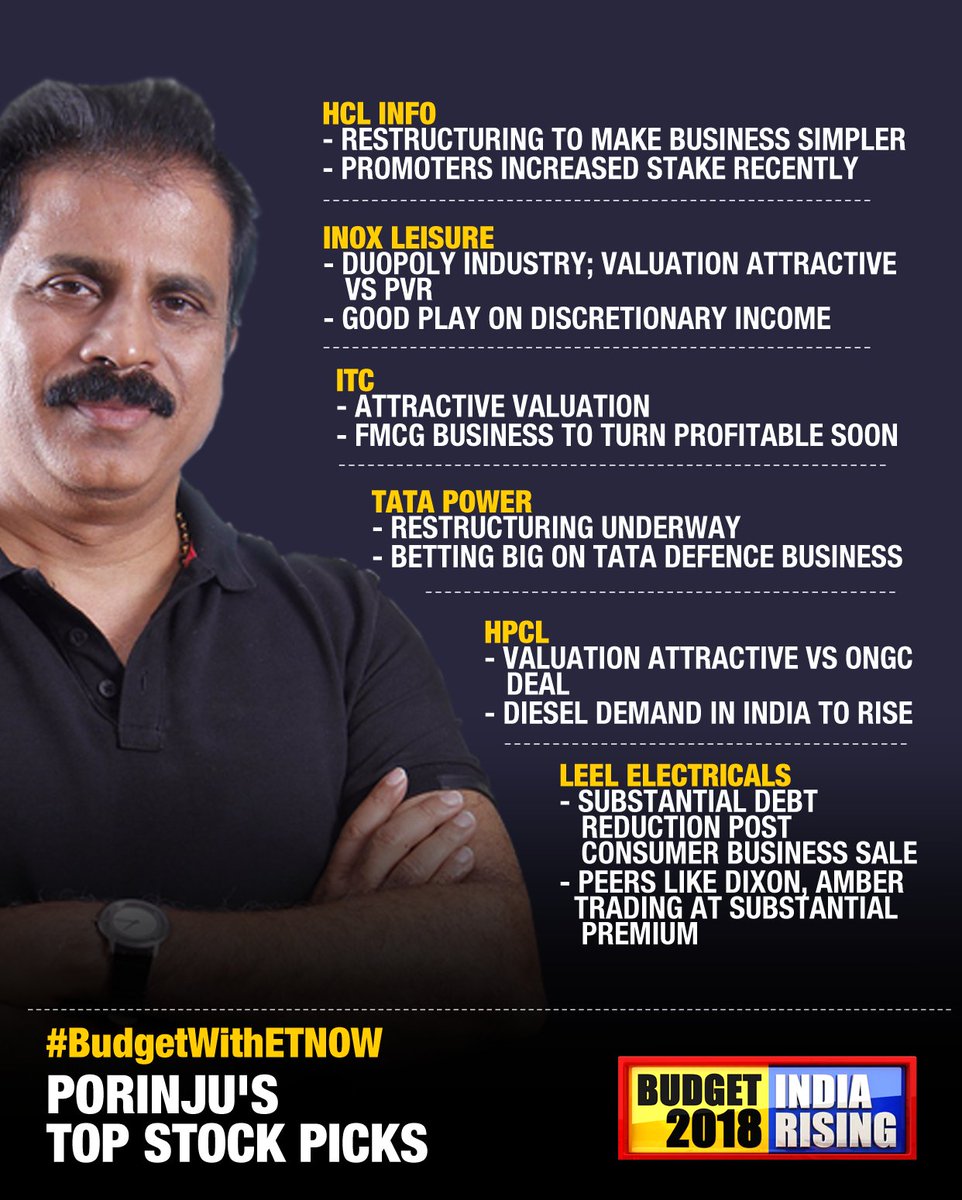 Tata Power
Inox Leisure
HCL Info
Leel
ITC
Fy17 Leel made 936cr in package, Intersegment 411cr, Heat exchanger 604cr, 350cr overseas, so total of 2300c without adding consumer durable business they sold to Havells. Added 411 cr interseg to total, as they sold CD business, so 2300cr rev, 1600cr networth avialabl @ 1150cr
It's a big #ETNOWImpact! All the stocks which Porinju Veliyath (@porinju) talked about on our Budget Special show have fired up in trade today!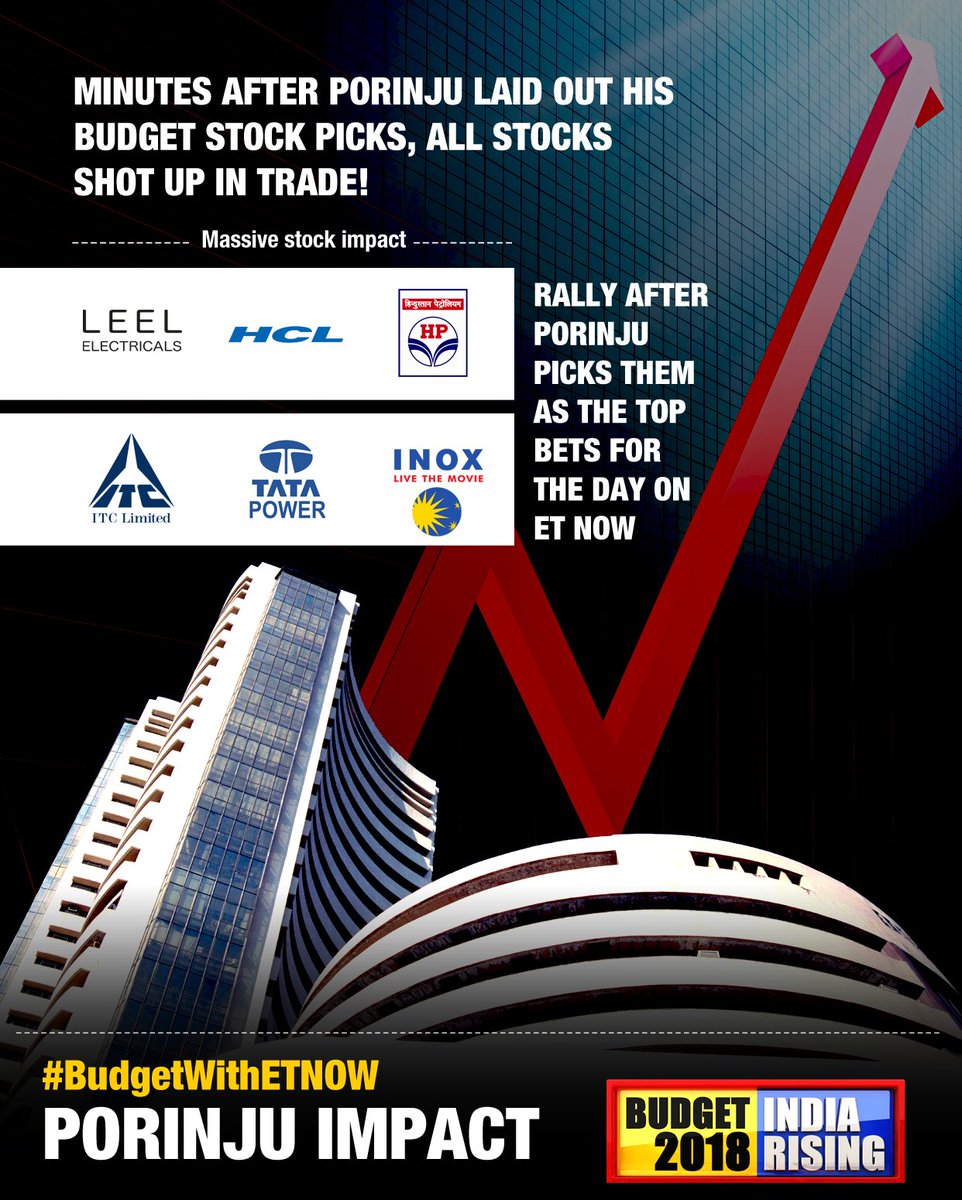 Porinju discloses his new multibagger idea in ET morning. HCL Info CMP 55, turnaround happening with promoters increasing stake. Personally Porinju increases his PMS stake in this company..
Top Picks Of Porinju Veliyath After Budget 2018
http://rakesh-jhunjhunwala.in/top-picks ... dget-2018/